Location, Attractions and Florida Weather
Within the community there are several lakes, one is lit up in the evening and a gentle fountain plays in the centre. A paved nature trail surrounds the lake where you can enjoy a walk or go jogging.

A communal children's play area is provided for entertaining the little ones and there is plenty of open space to enjoy a picnic or a ball game.

There's a large selection of restaurants within 10 minutes of the villa. Highway 192 has a large selection of shops, restaurants and minor attractions and there's also a 24-hour Wal-Mart within 5 minutes drive.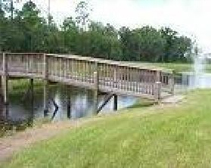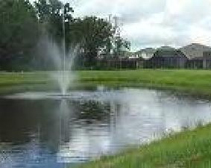 The major theme parks are all very close: -

15 minutes
30 minutes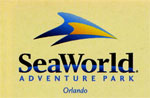 15 minutes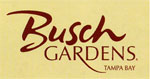 60 minutes
Florida, 365 days a year sunshine!! Perfect for that family holiday!

The weather in Florida is generally sunny all year around.

Don't forget your sunglasses, cap and sun block to protect your skin.

Jeans and t-shirts are appropriate daywear if you are visiting in the summer months. A light jacket is recommended for winter month evenings.
High temperatures in the upper 80's. Lows possible in the 50's. Plenty of sunshine but spring showers are common.

You should be comfortable in swimwear, shorts and light clothing for the day, and sweaters for the cooler evenings.
Summer (June – September)
Daily temperatures can be in the 90's. Late afternoon thunderstorms are possible, usually lasting only an hour.

Why not have a siesta in the villa during the afternoon, returning to the parks in the evening to view the shows.

Remember to cover up with high factor sun creams and drink plenty of water.
Autumn (October – December)
Plenty of sunshine with highs in the 80's and lows in the 60's.Ideal weather for those who don't want the extreme heat of the summer.
Winter (December – February)
Temperatures are cooler but can still be in the 70's during the day with lower temperatures in the evening around the mid 50's. You will still need swimwear and light clothing but take long sleeved clothing or jackets for the cooler evenings. The native Floridians will be noticeable for their 'warm winter clothing' but it's more like warm spring weather for those of us used to the UK.